Safe Drinking Water for WV Communities
Few things are as important to our lives and wellbeing as access to clean, safe water.  It is essential to customers of public utilities, people who enjoy water-based recreation as well as the companies who serve them, and to the fish and wildlife that live in our rivers and streams.
Following the West Virginia water crisis in 2014, the legislature passed a law requiring most public water systems to have source water protection plans. Each of those plans require utilities to have plans in place to handle emergencies by identifying "significant sources of potential contamination" in and along streams that serve as drinking water supplies.
There is growing understanding that we cannot rely on utilities alone to keep our drinking water safe. It is a job for everyone, requiring coordination among organizations and agencies. And it calls upon the public to be stewards of the waters in their communities. We all need to do our part to keep our waters clean before it reaches a water intake — and to provide safe water for recreation and wildlife. Clean water is everyone's responsibility.
That is why West Virginia Rivers created the Safe Water for West Virginia program. It is designed to help utilities by involving public agencies and citizen groups in implementing source water protection plans and watershed protection.
Our Drinking Water Protection: A Citizen's Guide to Getting Involved, is a toolkit to educate community stakeholders and prepare them to take on a leadership role in source water protection planning.
During plan development, WV Rivers assisted communities in four regions with the goal of helping utilities connect with customers and people upstream of water intakes. Now we're working in those communities to create partnerships between utilities, residents, and businesses.
Sample projects for 2017
In Buckhannon and Marlinton, we're facilitating a process to overlay source water protection with existing watershed-based plans — which identifies pollution sources in watersheds and develops plans to address those sources. An example of one of the projects underway is on Knapp Creek in Marlinton, where fecal coliform is a primary pollutant into this tributary of the Greenbrier.
There are three projects in Jefferson County. In Harpers Ferry, we're facilitating a process to overlay source water protection with existing watershed-based plans. Along the Shenandoah River, we're facilitating a group that is assisting the City of Charles Town with environmental education and outreach to both benefit the river and support the utility in implementing its source water protection plan. Also, in Jefferson County, WV Rivers, the West Virginia Land Trust, and community land conservation groups are working with utilities to see how land conservation can benefit source water protection.
Safe drinking water and clean streams are everyone's responsibility — not just the utilities' who draw water supplies from our rivers and streams.
Check out the latest Safe Water for WV news below: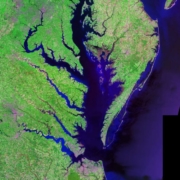 https://wvrivers.org/wp-content/uploads/2019/06/Chesapeakelandsat-e1560431491212.jpeg
578
1024
Kathleen Tyner
https://wvrivers.org/wp-content/uploads/2017/02/logo-1.png
Kathleen Tyner
2019-06-13 08:59:26
2019-06-13 09:15:39
One Step Closer to a Healthier Chesapeake Bay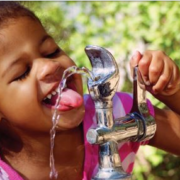 https://wvrivers.org/wp-content/uploads/2019/01/Capture.png
286
464
Kathleen Tyner
https://wvrivers.org/wp-content/uploads/2017/02/logo-1.png
Kathleen Tyner
2019-06-06 11:27:48
2019-06-10 10:21:15
Eastern Panhandle: Get Involved Protecting Your Drinking Water During June