West Virginians for Public Lands
Conservation groups, businesses, community organizations, and people throughout the Mountain State have come together to stand up for our 'wild and wonderful' public lands.
The Monongahela National Forest, the Gauley River National Recreation Area, the New River Gorge National River, Harpers Ferry National Historical Park, our national wildlife refuges, and our state parks — these special places are the foundation of our state's outdoor culture and economy. They support thousands of jobs and contribute millions in state income taxes. Above all, they are part of us and deserve our stewardship.
Efforts to defund public lands, eliminate environmental reviews, and steamroll through plans to industrialize our cherished recreation lands were once considered fringe ideas. Now there are members of Congress and the Administration that want to take these lands away from us, leading proposals to sell off our public lands to businesses or give them to cash-strapped states, making it tempting to sell public lands to close budget shortfalls. Our own legislature has even proposed commercial logging in WV state parks.
Paddlers, hunters, anglers, hikers, campers, bikers, and everyone who enjoys being outside — we all need to stand together. Sign up for our e-news to stay informed and learn what you can do, including responding to timely calls to action.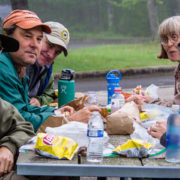 https://wvrivers.org/wp-content/uploads/2017/05/Nature-Center-5737-Copy-Copy-1-e1495649217626.jpg
480
1200
Kathleen Tyner
https://wvrivers.org/wp-content/uploads/2017/02/logo-1.png
Kathleen Tyner
2017-05-24 14:01:59
2019-05-22 09:05:45
Best of Birthplace of Rivers Photos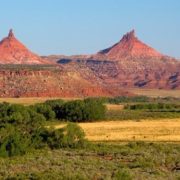 https://wvrivers.org/wp-content/uploads/2017/05/d98ad5b1-40d4-43ff-88ec-d41e16f9685d.jpg
275
600
Kathleen Tyner
https://wvrivers.org/wp-content/uploads/2017/02/logo-1.png
Kathleen Tyner
2017-05-19 09:33:59
2017-05-19 09:34:11
Urgent Action Needed for National Monuments