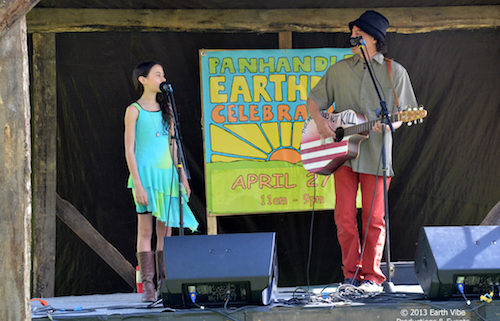 Harpers Ferry WaterFaire at Panhandle Earth Day
Elks Run is a tiny stream with a big job. It winds through Jefferson County neighborhoods and serves as the drinking water supply for Harpers Ferry. It needs your help. It's a lovely little creek, but it faces big challenges. Come learn more about how you can keep our drinking water safe! And have fun!
To celebrate Earth Day, everyone is invited to come out for the fun for the first-ever Harpers Ferry WaterFaire.
Harpers Ferry WaterFaire takes place during the Panhandle Earth Day Celebration at Sam Michaels Park, April 21.  Harpers Ferry WaterFaire explores the remarkable resource we share in the Elks Run watershed that provides our drinking water. Partners include Jefferson County Parks and Recreation, the Harpers Ferry Water Board, WV Department of Environmental Protection, WV Conservation Agency, the Downstream Project, Harpers Ferry Merchant Association, and Region 9 Planning and Development Council.
The event features include:
A tree planting along Elks Run with the Cacapon Institute, beginning at 10am.
Displays and information about Elks Run, a small stream with a big job: providing safe drinking water! Learn how you can help in your own backyard.
The Elks Run Scavenger Hunt, which invites everyone to explore Elks Run and Sam Michaels Park — and enter a prize drawing.
A group mural painting project.
Demonstrations of special apps, one that shows your watershed address, another that helps you be a photo documentarian of Elks Run.
Information on how homeowners can save thousands of dollars on septic repairs.
and the WaterQuest

hunt with local merchants who become exchange sites for providing water facts about the Potomac and Shenandoah rivers

.
Harpers Ferry WaterFaire is part of Safe Water for West Virginia, a long-term effort spearheaded by West Virginia Rivers Coalition to bring communities together to help protect drinking water and the streams we love. Elks Run is a backyard stream for several Jefferson County neighborhoods. It's also the drinking water supply for Harpers Ferry. Safe water starts with you!
Like all aspects of Panhandle Earth Day Celebration, Harpers Ferry WaterFaire is for people of all ages, and will be held rain or shine. Bring a picnic lunch or enjoy tasty vittles from the many local food vendors. And lawn chairs, blankets and comforts for an afternoon in the park.
Panhandle Earth Day Celebration is a Leave No Trace event. Please clean up after yourselves and please leave your dogs at home.