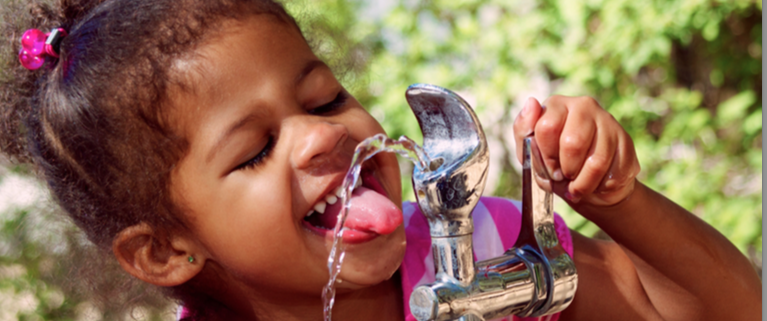 Safe Drinking Water for WV Communities
After the 2014 West Virginia water crisis, WV Rivers championed a new law to require water utilities to develop source water protection plans. We recognize that implementing these plans places new responsibilities and costs on utilities, so we created the Safe Water For West Virginia program to  promote community involvement in implementation.
Our Drinking Water Protection: A Citizen's Guide to Getting Involved, is a toolkit to educate community stakeholders and prepare them to take on a leadership role in source water protection planning.
During plan development, WV Rivers assisted communities in four regions with the goal of helping utilities connect with customers and people upstream of water intakes. Now we're working in those communities to create partnerships between utilities, residents, and businesses.
Sample projects for 2017
In Harpers Ferry, Buckhannon, and Marlinton, we're facilitating a process to overlay source water protection with existing watershed-based plans — which identifies pollution sources in watersheds and develops plans to address those sources. An example of one of the projects underway is on Knapp Creek in Marlinton, where fecal coliform is a primary pollutant into this tributary of the Greenbrier.
Along the Shenandoah River, we're facilitating a group that is assisting the City of Charles Town with environmental education and outreach to both benefit the river and support the utility in implementing its source water protection plan.
Safe drinking water and clean streams are everyone's responsibility — not just the utilities' who draw water supplies from our rivers and streams.
Check out the latest Safe Water for WV news below: