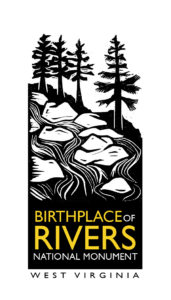 Honoring West Virginia's Headwaters: Birthplace of Rivers National Monument
The proposed Birthplace of Rivers National Monument is a West Virginia-grown idea to preserve traditional access to hunting, fishing, camping, and trail use in the southern Monongahela National Forest. It protects the headwaters of six famed rivers: the Cranberry, Gauley, Greenbrier, Elk, Williams, and Cherry.
West Virginia Voters Support Birthplace of Rivers
The area includes the 50,000-acre Cranberry Wilderness area and another 70,000 acres surrounding it. People from many different backgrounds and interests are working together to make sure the area can be enjoyed as it is today for generations to come and that the headwaters of our drinking water can be protected. Show your support!
Why create the Birthplace of Rivers National Monument
Of all the recreation areas in "The Mon," the Birthplace of Rivers area is one of the most popular among West Virginia residents and families to camp, hike, hunt, and fish. National forests are managed for multiple uses, including industrial uses like natural gas development. But there are places within our forests that are not compatible with industrial development, which is why Congress created special ways to protect places within national forests—like national monuments.
National Monument status is a special designation which preserves places possessing unique scientific, scenic, geological, cultural or historic values. They may be designated by Congress or by presidential proclamation.
Birthplace of Rivers supports Mountain State values . . .
Birthplace of Rivers is the headwaters of six rivers that provide clean water for drinking, fishing, and recreation. These waterways contribute drinking water to millions of people downstream.
Tourism is one of the state's leading economic engines, providing thousands of West Virginia jobs. The Birthplace of Rivers is a gem of our tourism economy.
The Birthplace of Rivers has some of the best fishing and hunting in the eastern U.S. More than 90 percent of West Virginia's native trout streams are in The Mon.
Clean headwaters support world-class whitewater, paddling, and fishing experiences downstream.
Some of West Virginia's great mountain music and literature has been inspired by these lands and waters.
But the future is uncertain . . .
There are no guarantees our favorite hunting, camping, fishing and hiking areas will always be there.
The forest management plan currently provides for timber, wildlife management, and spruce restoration. It's working now; but future forest plans might not honor today's priorities.
A national monument is a sound solution.
A national monument can be our insurance policy against unwanted change.
Rarely in West Virginia have people and businesses with such varied interests come together like this to preserve and protect what's special about the Mountain State.
The monument keeps West Virginians in control of wildlife management.
So many of the wonderful things we enjoy as West Virginians rely on pure, clean water from our mountains. The monument idea will help keep our headwaters sparkling.