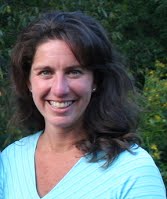 Angie Rosser
Executive Director
WV Rivers
Angie joined WVRC as the Executive Director in 2012, bringing a background of working in West Virginia on social justice issues in the non-profit sector. Her experience involves policy advocacy, community organizing, coalition building and program administration. Angie has been swimming in rivers and lakes as long as she can remember. She grew up near the Ohio River, where it was and still is unthinkable to swim safely. She now lives along the banks of the Elk River, and enjoys swimming and boating in it and many of West Virginia's waters. Her motivation for clean water advocacy is personal; she wants to be able to swim in her backyard river. Her motivation is also political; she believes everyone has a right to enjoy clean water and that conservation of our water resources is central to a shared prosperity. Angie holds a BA in Anthropology from the University of North Carolina at Chapel Hill and an MA in Organizational Communication from West Virginia University.
Autumn Leah Crowe
Staff Scientist
WV Rivers
Autumn grew up swimming and fishing in the waters of the Greenbrier River where she gained her love of nature and desire to protect the environment. She obtained a BS in Environmental Protection and a MS in Soil Science from West Virginia University. Her experience as an environmental scientist includes wetland delineations, environmental site assessments, and permitting. Autumn also served as the Environmental Coordinator for an Alaska Native Tribe and later worked for a nonprofit providing technical assistance and training to Tribal environmental programs state-wide. After 5 years in Alaska, she served as the Environmental Director for a Nevada Tribe. Autumn returned home to West Virginia in 2015 and combines the skills she gained while working out-of-state with her love and knowledge of West Virginia to protect the State's valuable rivers and headwater streams. When not working, Autumn enjoys activities that allow her to spend time outdoors whether its hunting, fishing, hiking or biking.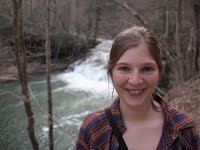 Kathleen Tyner
Operations Manager
WV Rivers
Kathleen graduated from Edinboro University of Pennsylvania with a BA in Anthropology. Prior to joining the staff at WVRC she taught archaeological and environmental education in Pennsylvania. She enjoys photography, and when she is not in the office you can often find her taking photos of West Virginia's wild and wonderful rivers and the critters that call them home. Kathleen shares her home with her fat orange cat Dilly and an ever growing assortment of house plants.
Special Projects
Greg Finch, Safe Water Harpers Ferry Coordinator
Evan Hansen, Science Advisor
David Lillard, Special Projects Manager
Administrative Support
Helen Marcum, Finance Manager