West Virginia Rivers Board of Directors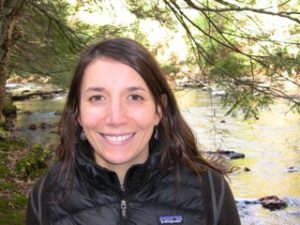 Krissy Kasserman (Chair) grew up in New Martinsville, WV and spent much of her childhood paddling, swimming, and fishing in the Ohio River. She holds a BA in Secondary Education from West Liberty University with certifications in Social Sciences and Environment & Ecology and an Master's in Community & Economic Development from Penn State University. Krissy works on factory farming issues with Food & Water Watch and enjoys good books, gardening, trail running, mountain biking and river trips.
Favorite WV River: Ohio River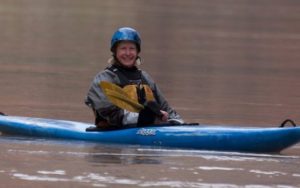 Chrissy Zeltner (Vice-Chair) is an avid whitewater kayaker who frequently can be found on a West Virginia river. Her favorites are the Middle Fork of the Tygart, the Big Sandy, and the Cheat. She is originally from Pennsylvania, and now lives Bruceton Mills, WV.  As a self-employed massage therapist, Chrissy is able to make time in her schedule for lots of kayaking, mountain biking, skiing and spending time with her dogs Nova and Max.
Favorite WV River: Middle Fork of the Tygart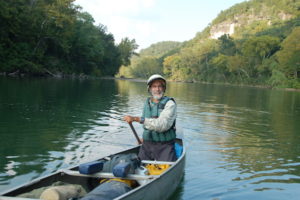 Ed Gertler (Secretary) is a retired engineer with Maryland Department of the Environment, Water Management Administration, where he worked from 1970 to 2013. He has been an accomplished whitewater canoeist for nearly 50 years, and is the author of three paddling guidebooks and contributor to others. He is also an avid hiker, biker, contradancer, and weed warrior.
Favorite WV River: Smoke Hole Canyon, South Branch of the Potomac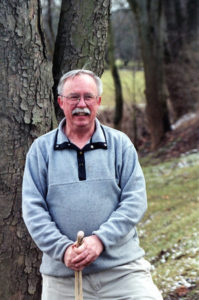 Turner Sharp (Treasurer) grew up on a dairy farm in Central Maryland but has been a West Virginia resident since 1977. He attended Potomac State College and West Virginia University graduating with a BS and MS in Forestry. Turner has worked 30 years in the wood products industry. Although retired, he has contracted with the WV Division of Forestry for the past two years to update their Big Tree Register. Turner is a member of the West Virginia Highland Conservancy and active in West Virginia Wildwater Association, Friends of the Ohio River Islands National Wildlife Refuge, and Native Tree Society. Turner and his wife Susan share eight children/step children and nine grandchildren/step grandchildren.
Favorite WV River: Elk River drainage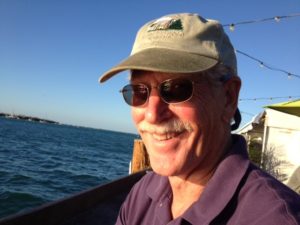 Paul Breuer is a whitewater rafting industry pioneer. In 1973 he formed Mountain River Tours and became the first outfitter to run the Gauley River. Through his innovation, leadership and vision he provided and opportunity for millions to experience outdoor adventure activities.
Favorite WV River: Gauley for whitewater, Upper New for family floating, Cranberry above Woodbine for fly fishing, Dries of the New River for spectacular scenery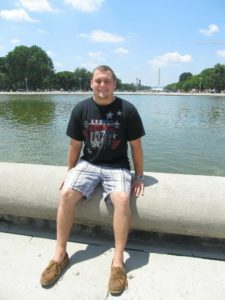 Eric Engle is a 31-year-old father of two with a wonderful fiancée, Kayla. He graduated from Marshall University with a Bachelor of Arts in Political Science, Minor in History. Eric is employed at the Bureau of the Fiscal Services, U.S. Treasury Department, and serves as Chairman of Mid-Ohio Valley Climate Action. His amazement of river ecosystems started at a young age, growing up fishing, boating and watching wildlife thrive in the Little Kanawha.
Favorite WV River: Little Kanawha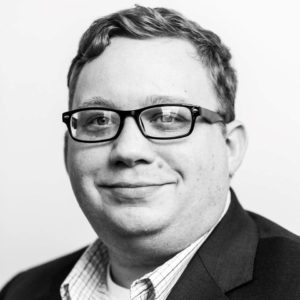 Doug Evans is a professional fundraiser who has worked for a number of non-profits including the ACLU and Prestera Center. A Graduate of Marshall University, Doug holds both his Bachelors and Masters of Arts degrees in Psychology, where he specialized in behavioral statistics and identity development. He also has a combined ten plus years of experience in research consulting, real estate investment, and higher education. A native of southern West Virginia, Doug is an avid kayaker and traveler. He and his partner currently live in Parkersburg's Historic Julia-Ann Square District with their cat, Chiquitita.
Favorite WV River: Left Fork of the Holly River in Webster and The Bluestone River in Summers
Don Garvin has been legislative coordinator and lead lobbyist for the West Virginia Environmental Council (WVEC) since 2001. He also served three years as a member of the WVEC lobby team and two terms as president. He is a long-time member of Trout Unlimited (TU), having served as secretary and newsletter editor of the Mountaineer Chapter from 1983 until 1998, and as chapter president from 1998 to 2003. In 1999 he was retained by Trout Unlimited to edit and write major portions of the national organization's "Advocacy Manual," which continues to be used as TU's primary guidebook on interacting with federal and state regulatory agencies. For 16 years, Don was vice president and field manager of Braxton Oil and Gas Corp., in West Virginia. He attended Northwestern University where he majored in journalism.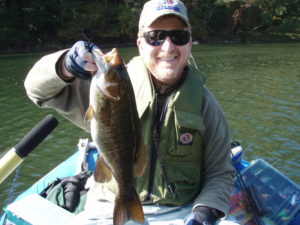 William D. Turner is an attorney with Pyles & Turner, LLP. He is a former WVRC board chair and has served on the board since 1998. Bill moved to the Mountain State in 1985, and currently lives in Lewisburg with his wife Susan Rosshirt.  An avid angler, Bill has enjoyed spending time on many of the Mountain State's exceptional rivers, including the New, Greenbrier, Gauley, Elk, Kanawha, Buckhannon, and Potomac, and countless smaller creeks and streams. A native of North Carolina, Bill received a B.A., M.B.A., and law degrees from the University of North Carolina. He served as a Law Clerk to the Hon. Elizabeth V. Hallanan, U.S. District Judge for the Southern District of West Virginia in 1985-86, before starting to practice law in 1986. Bill is admitted to practice before the U.S. Supreme Court, the 3rd and 4th U.S. Circuit Courts of Appeal, the Southern and Northern U.S. District Courts in West Virginia, and the West Virginia Supreme Court of Appeals.
Favorite WV River: New River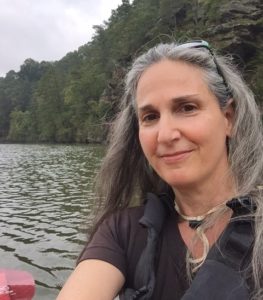 Nancy Ward grew up in Minnesota, and surrounded by 10,000 lakes, learned to canoe and fish before she could walk. Perhaps a slight exaggeration, but close. Her youth was spent on  the water canoeing, hiking, and exploring. She graduated from MCAD with a BFA and moved to NYC. In 1986 Nancy moved with her husband and kids to WV and discovered the joy of moving water (rivers) and mountains. They ran a successful retail store for 28 years in Charleston and in 2016 retired.  Her involvement with the Rivers Coalition began with the water crisis where she was an active advocate for the small business community and their need for clean water. Nancy is president of the West Virginia Mushroom Club and has been an avid amateur mycologist for 20 years.